Keep up with Washington
It's overwhelming to try and keep up with the dense, vague regulatory data coming your way at an ever increasing speed. In order to stay up-to-date with regulatory compliance, you need to understand the relevance of each regulatory change, interpret that new data and create tasks to implement any necessary changes.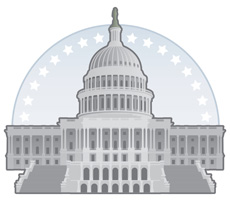 Monitoring regulatory change
Keeping up with regulatory change is exhausting when you need to search for the latest information by checking multiple websites and attending countless webinars. Our team of compliance experts maintains a radar on Washington to monitor regulatory changes. We notify each community financial institution only with applicable changes - relieving them of this burden.
Expert turn by turn directions
It's easy to feel lost after reading through piles of regulations that are often hard to interpret. There's no need to feel confused anymore, we create tasks, complete with turn by turn directions for each relevant regulatory change with specific guidance for banking policies and procedures, risk assessments, and audits.
The tools to combat Washington
Adapting to regulatory changes seems impossible when the process for every new regulation is viewed as completely unique. By standardizing your programs, the Continuity Control platform simply and easily manages regulatory change and ensures that nothing falls through the cracks.