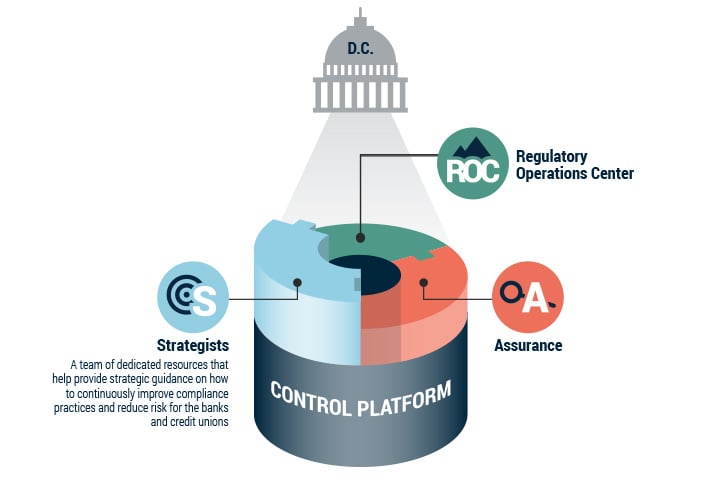 Compliance Core™ Strategists
Your partner in building an effective compliance operations capacity
The days of dealing with compliance rule-by-rule and day-by-day are over. Instead, compliance changes must be engineered into your organization and business processes to ensure they are effective. Continuity's Strategists help you make this leap. Backed by our experience across hundreds of financial institutions, our Strategists provide you with leadership, planning and in-the-trenches experience to get the job done.
How We Work
Our Strategists partner with your executive and compliance team to create a pragmatic strategy that streamlines compliance, mitigates risk and reduces cost. Our step-by-step approach starts with a diagnostic baseline, drives execution and accountability, and includes the following:
Annual assessment and re-orientation – a yearly evaluation of progress, strategy effectiveness, and realignment based on changing dynamics within the organization and regulatory landscape.

Documentation
Please download our Core Overview for more info Download Now
Learn More
Interested in learning more about Compliance Core? Contact us