Controlling the
Costs of Compliance
The cost associated with financial regulatory compliance is growing at an annual rate of 15%. Community banks and credit unions need a better way to manage these escalating costs.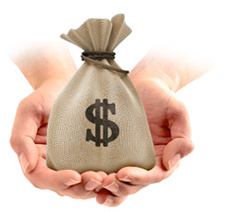 Staff costs
It's challenging to remain competitive when your staff is focused on back office chores like compliance instead of the business of banking. Find all the resources that you need on our platform without hiring additional staff for compliance, audit, and risk functions.
Third party costs
Are your monetary resources being drained by third party audit solutions? Eliminate third party costs and reap the benefit of having your own internal audit compliance department. With your files and activities on our secure platform we're able to conduct audits at more frequent intervals while staying out of your way.
Opportunity & operational costs
Are you missing out on opportunities to grow your business because you're spending so much on operational compliance costs? These costs are felt across your entire institution because compliance work is not limited to the compliance officer, it requires the participation of every employee. Our complete compliance platform covers all the compliance aspects of your organization, enabling you to allocate resources to be more competitive.