We do the Work
A small compliance department simply can't handle 11,000 plus pages of regulations internally, and hiring consultants by the hour is not a dedicated solution to the problem. We analyze new regulations, evaluate trends in examination activities and keep an eye on your progress to see how things could improve. It's time to get out of the business of compliance and get back to the business of banking.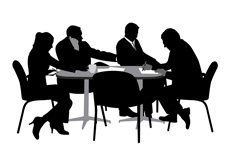 Your team gets bigger
There's no need to tackle the compliance burden alone. Continuity Control provides you with a team of expert compliance consultants that understand compliance intimately. They identify the regulations pertaining to your institution and give you specific guidance on how to implement them.
Technology manages the work
The pace of regulations makes it overwhelming to cross every T and dot every I in your compliance program. Our platform is more than your run of the mill regulatory compliance software, this innovative technology makes it possible for you to know what needs to get done and when and ensures that the right work gets to the right people at the right time.
Make work easier
It's frustrating to keep track of what needs to be worked on when your data is scattered in multiple locations; and accessing those locations requires multiple log-ins and processes for completing tasks. We've made the process for every task look the same and broke them down into simple steps that include everything you need to get the work done - all on one platform.