Everything's in One Place
For regulatory compliance management success you need all your policies, procedures and management tools in one reliable place. Continuity Control's platform gets everything organized and standardized complete with a master calendar to keep you on track with real-time visibility.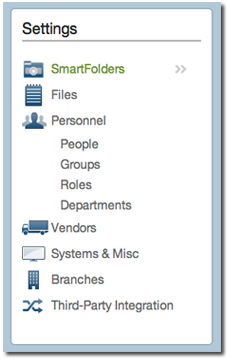 One way of working
Managing compliance can feel chaotic when it's a series of disorganized tasks with regulatory information stored in multiple places. We've organized and standardized all tasks in the same way by breaking them into manageable steps that are distributed to the right people with everything necessary for their completion.
Master calendar
Do Excel, Word and Outlook make delegating and documenting work feel like an administrative chore? Unlike other financial institution compliance solutions, our master calendar is linked to the government calendar so it knows what needs to get done and when.
Real-time visibility
Not knowing what tasks have been completed and which regulatory updates apply to your institution can be maddening. Our platform allows you to instantly check the status of tasks and see what's pending or overdue. See all regulatory compliance work at once to quickly address any issues and stay on the right track for a successful examination.