June 26, 2015
Achieving Your Goals in Mid 2015
Community bankers struggling to meet their goals this year need to take the time to evaluate their institution's culture, clarity and compliance. Our CEO Andy Greenawalt offers advice to help institutions evaluate their strategic priorities.

June 9, 2015
Prioritizing Vendor Management Compliance
If you've felt the list of regulations impacting vendor management grow longer every quarter, you may be wondering what you can do to stay current and keep the examiners at bay. Horror stories abound of examinations of vendor oversight taking longer and of examiners asking for increasingly complex documentation and evidence of your vendor programs.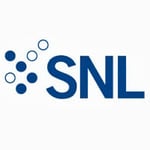 May 21, 2015
Shelby bill cannot be compared in an 'apples-to-apples' way to Brown alternative
As the May 21 markup of his proposed regulatory relief legislation looms, Senate Banking, Housing and Urban Affairs Committee Chairman Richard Shelby, R-Ala., faces challenges from Senate Democrats despite their support for the banks it is slated to assist.
May 12, 2015
More Regulation Leading to More Enforcement Against Community Banks
Enforcement actions against non-compliant community financial institutions rose sharply in the first quarter of 2015, mainly due to increased regulatory oversight as more Dodd-Frank Act rules take effect, and because of an increased emphasis on anti-money laundering violations.

May 12, 2015
Regulations Cripple Small Credit Unions
In a variation of a once popular phrase, regulations happen. But Pam Perdue believes that as more regulations pile up, the smell of the decline, and in some cases the death, of small credit unions becomes stronger.

May 4, 2015
Spring Cleaning? Start With Compliance
Winter is over, and that means many of us are busy with spring cleaning – refreshing our homes and yards in time for summer. What if you took the same approach to your community bank's compliance program?

April 20, 2015
5 Principles of a Strong Compliance Culture
After death and taxes, one of life's few absolutes facing all financial institutions, including credit unions, is the need for compliance management.

April 17, 2015
Survey Roundup: Risk Leaders Make Higher Profits
A look at some recent surveys and reports dealing with risk and compliance issues.