Compliance Core™
Welcome to Compliance…Without the Headache.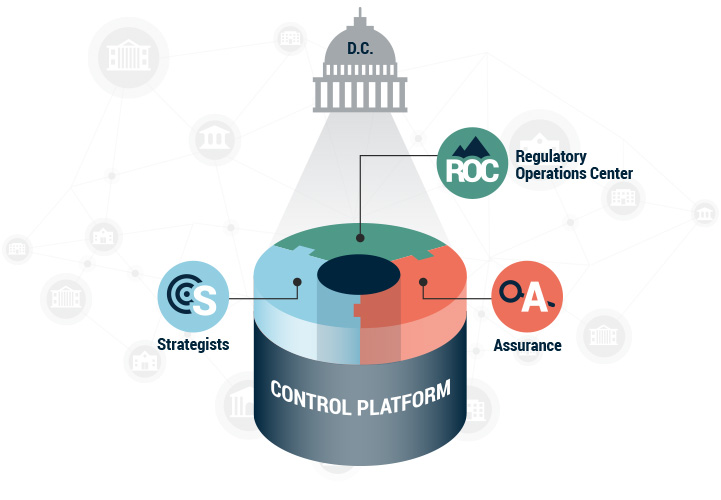 The burden of regulatory compliance has become overwhelming for community banks and credit unions, and examiners are losing patience. It's time for a different approach – one that allows community financial institutions to thrive in any regulatory climate.
At Continuity, we believe compliance shouldn't be a barrier to growth. It should simply be a part of how you do business. That's why we've created the Compliance Core – a nexus of capabilities that eliminates the heavy burden of compliance for financial institutions of all sizes. We combine technology with regulatory expertise, strategic guidance and auditing services so you can focus on being a better financial institution.
Everything You Need to Tackle Compliance Intelligently
Continuity's Compliance Core functions as the heartbeat of your compliance operations. The Compliance Core is continuously updated with the latest regulatory requirements and best practices honed across a network of Compliance Core clients.
Through a single, interconnected solution, we provide:
Benefits that Go Beyond the Exam
Effective compliance management is just one benefit of Compliance Core. The ability to quickly adapt to regulatory change using fewer financial and human resources is transformative. Just ask our clients. Ultimately, we give you the freedom to focus on growing your business in a way that embraces regulatory requirements.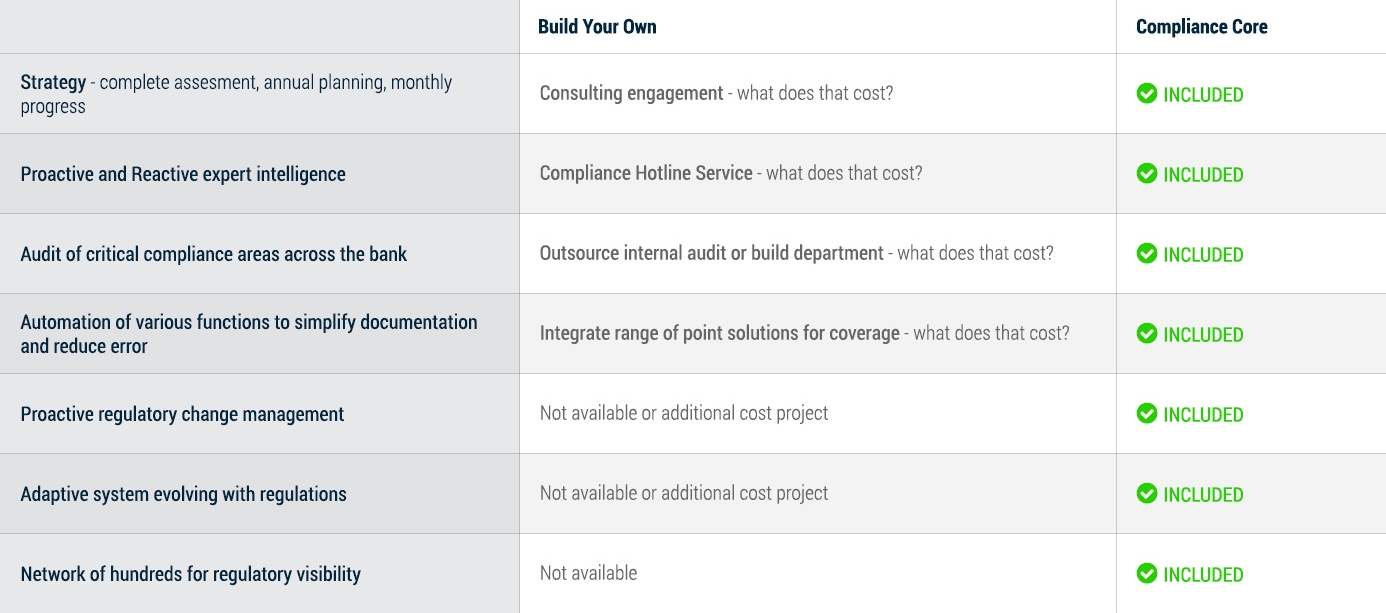 Documentation
Please download our Core Overview for more info. Download Now
Learn More
Interested in learning more about Compliance Core? Contact us