Compliance Core™ Regulatory Operations Center
The Regulatory Insight You Need…Without the Work
Hundreds of changes. Thousands of pages. Uncertain interpretation. This is the reality of regulatory change year after year making it impossible for financial institutions to keep up. That's why Continuity created the Regulatory Operations Center (ROC) – a team of former regulators, certified regulatory compliance managers (CRCM) and attorneys that operate as Continuity's "mission control."
At the ROC, our specialists are constantly monitoring regulatory updates, interpreting requirements and providing you with a plan for change. Delivered through our Control Platform, we provide world-class insight so our clients can respond to regulatory changes faster, smarter and with more confidence.
Our Experts Level the Regulatory Playing Field
Imagine having a team of the world's top regulatory experts at your disposal. Here at the ROC, that's what we do. We arm you with the intelligence and advice you need to calibrate your business operations with a shifting compliance landscape.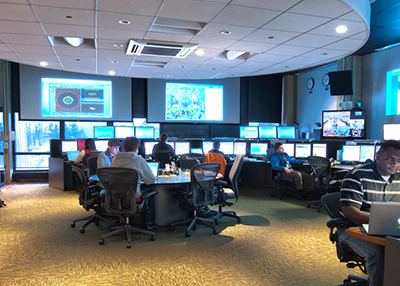 Hard-wired into Capitol Hill – We have access to real-time feeds of federal regulatory issuances so our clients can stay ahead of changes.
Unmatched expertise – Our ROC specialists analyze each change with a deep understanding of regulatory, operational and legal implications.
Provide a plan for change – Through RegAdvisor Alerts that are delivered and managed on our Control Platform, we provide a plan for change based on specific regulatory requirements.
Here when you need us – Our regulatory experts are available via phone, online chat or email to help with compliance questions.
Documentation
Please download our Core Overview for more info Download Now
Learn More
Interested in learning more about Compliance Core? Contact us